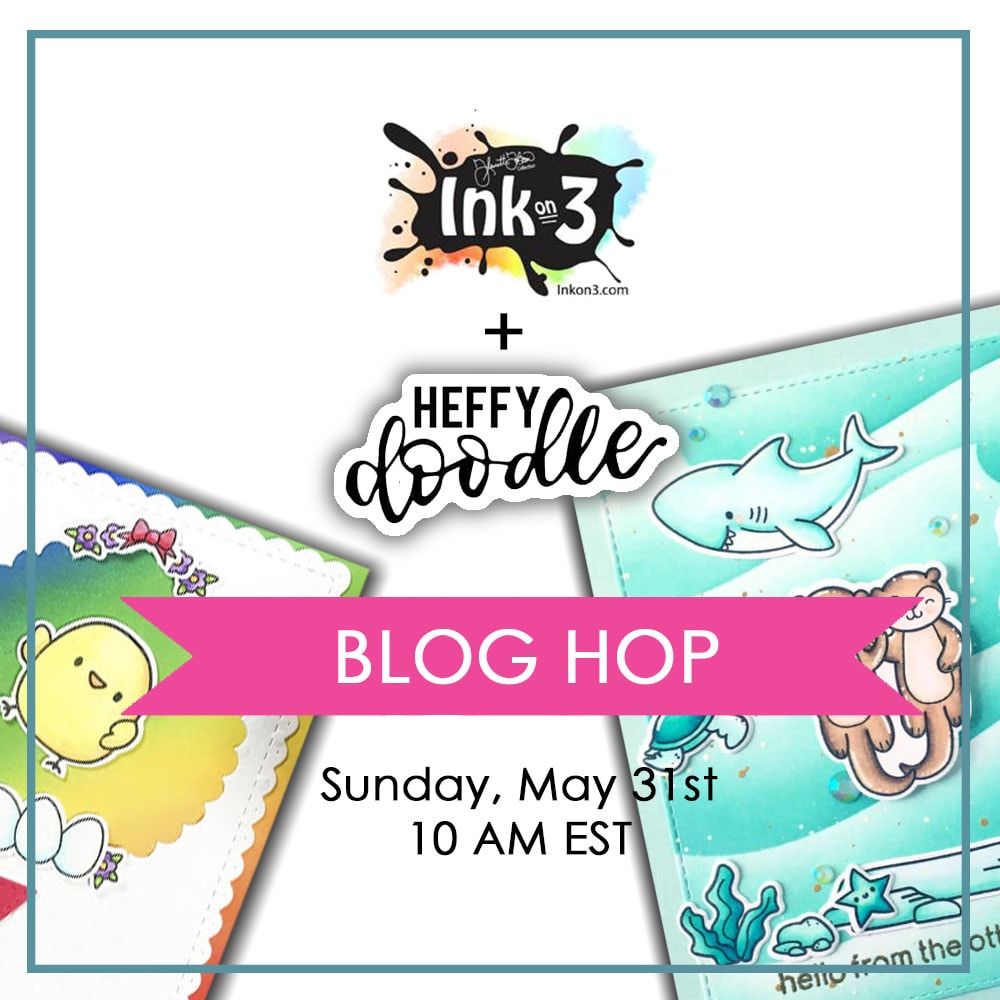 Hey everyone, welcome back! I'm joining Ink On 3 and Heffy Doodle for an exciting collaboration and blog hop (IO3)! Thanks so much to the talented Olga Mezentseva for relaying you over to my blog. If you get lost along the way or want to relive the amazing inspiration from the team of designers for this blog hop, keep reading to find the complete blog list.
The Ink On 3 mediums are a perfect addition to your crafty stash, especially if you love inking techniques and coloring. I'm grateful for the opportunity to use Heffy Doodle stamps to show off the coordination of both brands. I used the two companies together to create two galactic scenes in the video embedded below!
Supplies
Giveaway!
Heffy Doodle will be giving away a 25£ CG and InkOn3 a $25 CG to their respective stores.
Winners will be chosen randomly and announced on Sunday, June 7th on the Heffy Doodle and InkOn3 blogs.
Thank You!
I really appreciate you stopping by and participating in this blog hop. If you like what you've seen from me, please give me a follow over on my Instagram (@jaycee.gaspar) and/or subscribing to my blog and YouTube if you haven't already.
Your last stop is the Heffy Doodle Blog!
InkOn3  Blog
Channin Pelletier
Jeannie Lieu
Ali Farmer
Dana Joy
Zsofia Molnar
Ilda Dias
Ashley Ebben
Cheryl Luu
Olga Mezentseva
Jaycee Gaspar
Heffy Doodle Blog
---
This post may contain affiliate links. Please help support my blog by using these links while shopping at no additional cost to you. For more information about the affiliate program, see my disclaimer here. Thank you!